Fencing Stakes and Strainers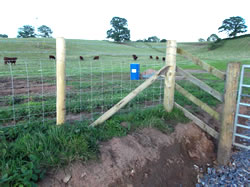 Stock fencing showing stakes & strainers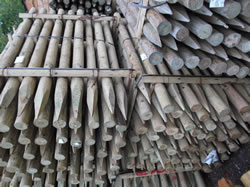 Fencing stakes are held in stock
Fencing Stakes are an agricultural product for stock and animal control.
They come in various diameters and lengths depending on the stock being
fenced.
Sizes range from stakes at 1.65m long, 50-75mm dia (5'6" / 2-3") upwards, to strainers 2.7m or 3.0m long, 175-200mm dia (9-10' 7-8").
Struts are usually 2.4m long, 75-100mm diameter / 8ft long, 3"-4" diameter.
We keep the most popular sizes in stock.